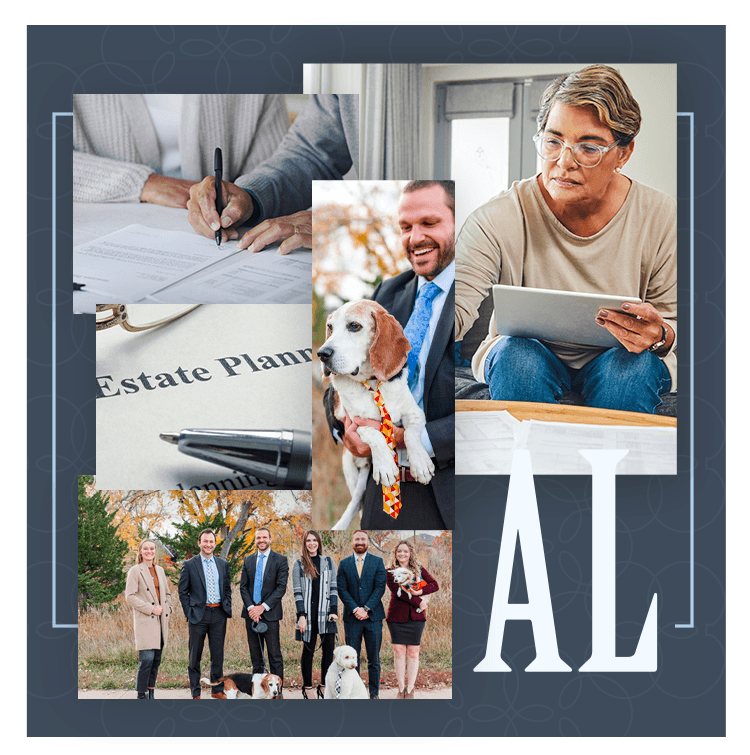 Wills, Trusts & Probate Services From a Team That Cares
Do I need an estate plan?
What's the difference between an estate plan and probate?
Can't I just use an online tool to make my will for me?
Here at Althaus Law, we hear so many questions about estate planning and probate. And here's the truth of it: they're all valid! The estate and probate processes are not clear cut and there's no single way to approach all of it.
There are, however, many pitfalls you'll want to avoid. And there are many things you should know before you make any decisions.
Our dedicated lawyers take the time needed to answer your questions, get to know you and identify the right next step for you. We're here to get you the plan you need and provide you with the support you require.
Are you ready to speak with an experienced wills, trusts and probate lawyer who can help you determine your best next step? Schedule your initial consultation today.
Estate planning consultations are free of charge, and probate planning consults cost a flat rate.
Wills, Trusts & More: End-of-Life Planning Services for Colorado Families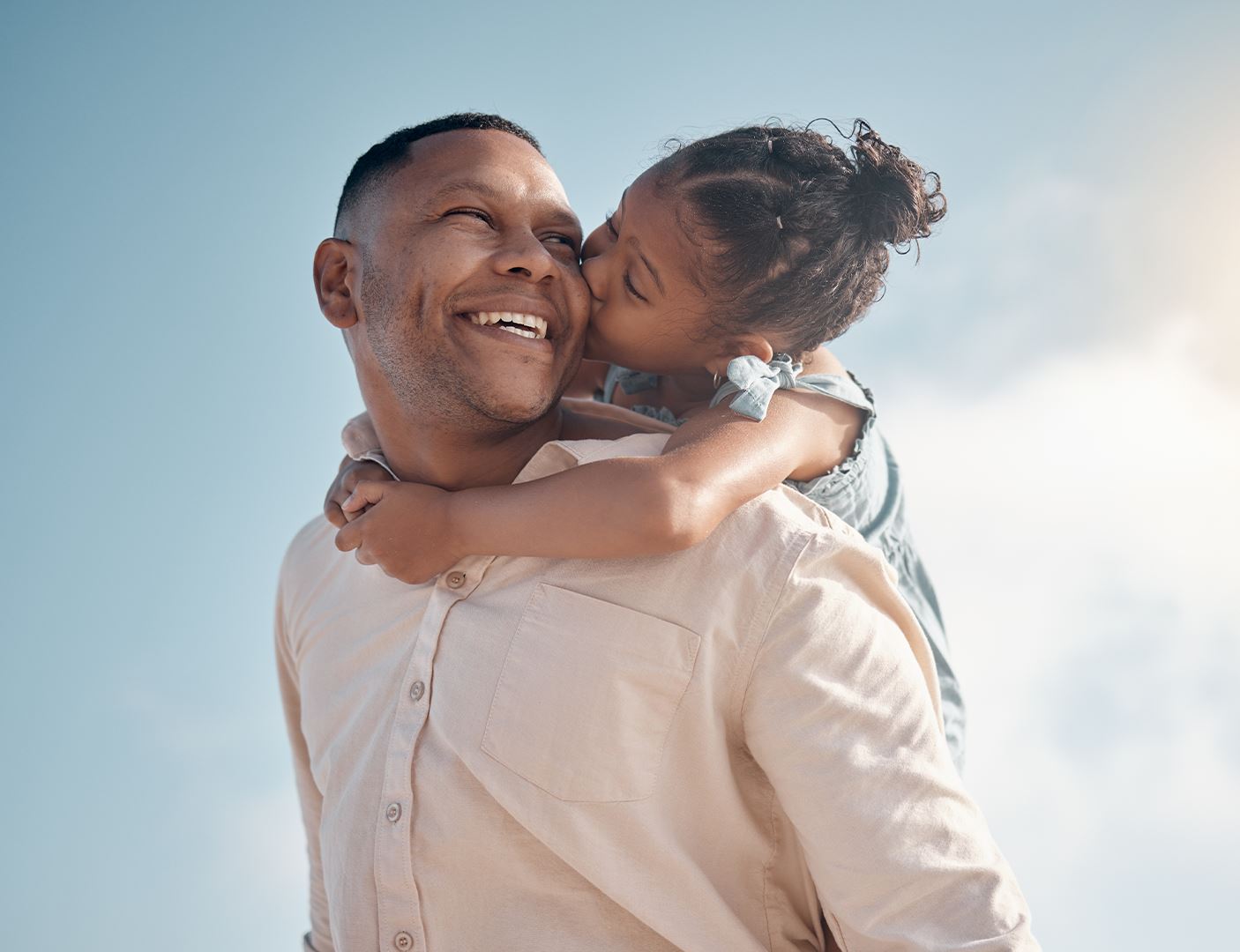 Estate planning is so much more than creating a will or trust. It's the process you follow to protect your heirs and assets and ensure your wishes are followed even after you're gone. It can also provide protection and direction during your life should you be unable to take care of matters on your own.
Because estate planning involves end-of-life planning, it's not always easy to talk about. And it certainly isn't easy to know if you have everything in place that you need. That's why our team does our best to give you detailed information in an easy-to-understand manner so you're empowered to determine what you want and need.
You Only Die Once...
Attorney Jeff Althaus authored the book, You Only Die Once, a guide that simplifies estate planning and speaks to you, the reader, in a candid, funny and empathetic way.
If you're not quite ready to reach out to Jeff and his skilled team of estate law attorneys, consider picking up Jeff's book as your best first move.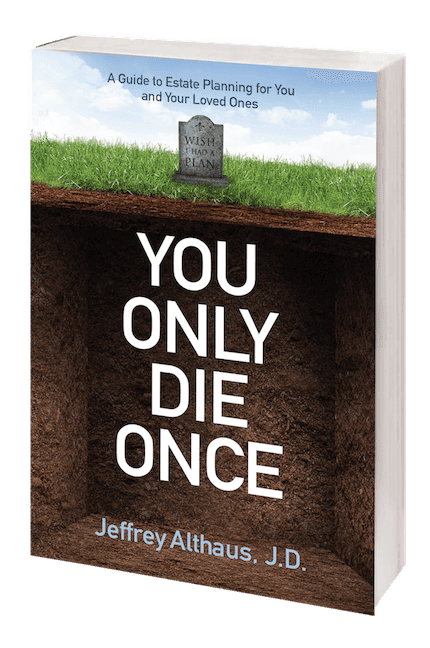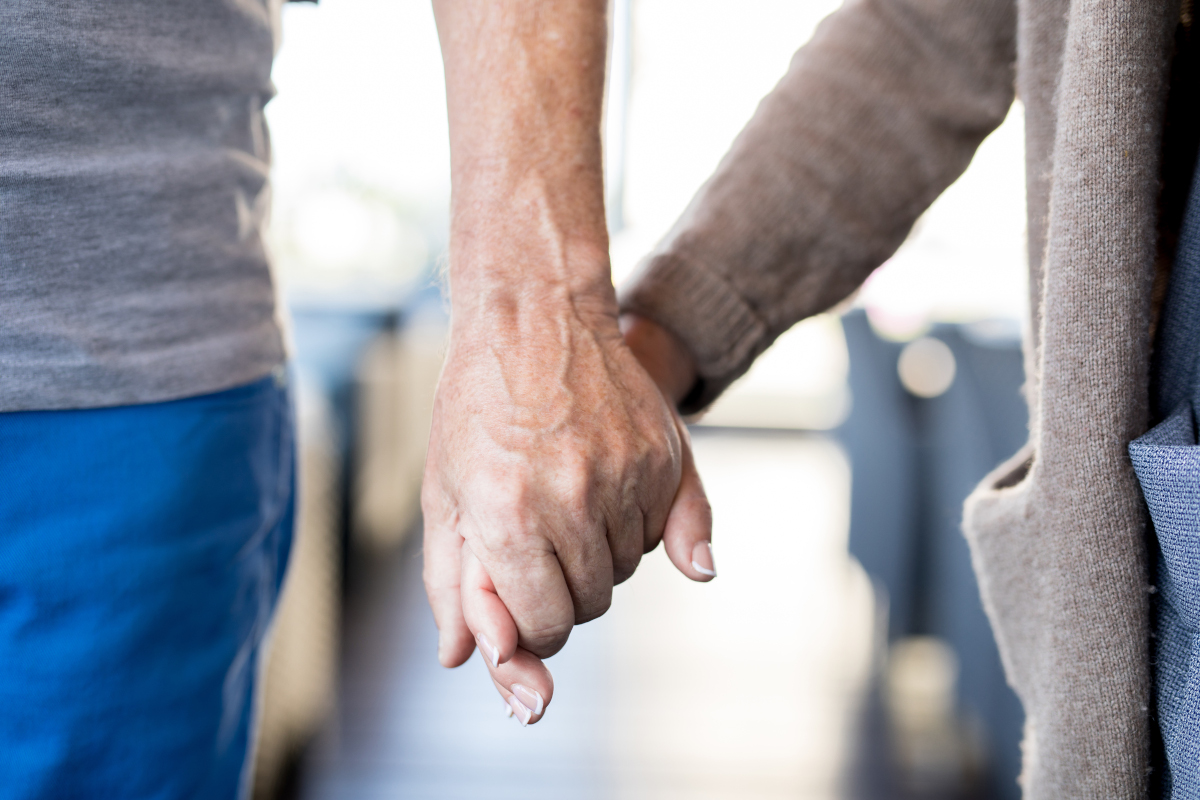 Helping You Through the Death of a Loved One: Colorado Probate Services
Losing someone close to you is hard, and that time can be made even worse due to the legal burdens that follow. We understand the struggle and will provide you with the compassionate guidance you need to get through this time.

From making the probate process run quickly and efficiently to avoiding possible fights and speed bumps with family members or third parties, we can help.

Learn More About Our Probate Services
What Clients Are Saying
"Working with Kayla at Althaus Law was an outstanding experience. Kayla took the time to explain all of the necessary documents for the estate planning process and medical directives, all the while ..."
Maureen G
"My wife and I went to Althaus Law for Estate Planning. Andrew St. Pierre did an outstanding job for us, patiently answering all our questions, and helping us in a thorough and professional fashion. We ..."
Michael R.
"Every detail was taken care of in a very professional and timely manner. I would highly recommend Althaus Law."
Sue
"I would highly recommend Althaus Law."
Ean
"Kayla Seale is professional, knowledgeable, compassionate and friendly. It was an absolute pleasure working with her! No one likes to think about passing. There are so many critical and emotional ..."
Debra M.
Schedule a Time to Speak With Our Estate Law & Probate Lawyers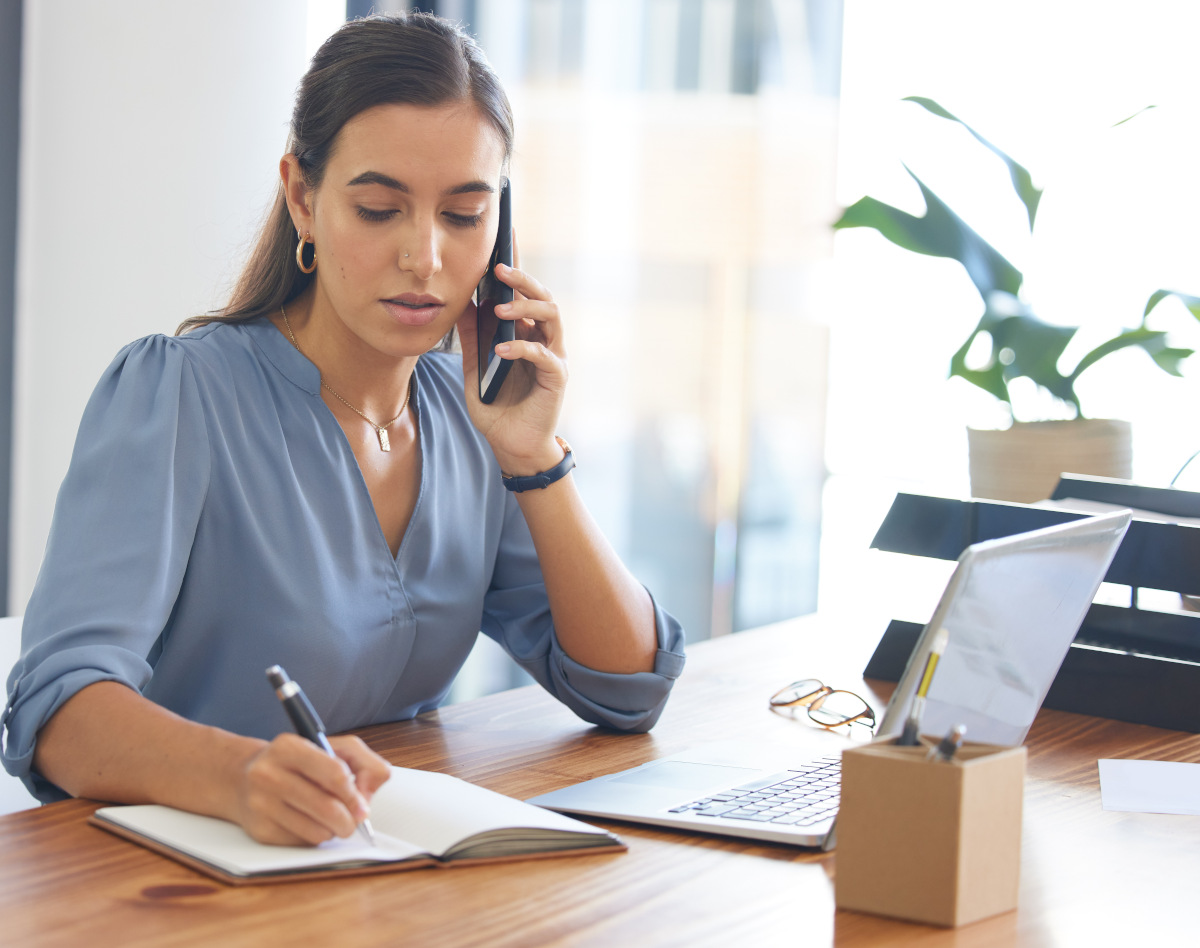 The hardest part of estate planning and probate is getting started. So write down your questions and fears, and then schedule a time to meet with one of our lawyers. Whether you need an estate plan or need help navigating the probate process, we're here to help.

From our Longmont and Northglenn law offices, we serve clients across the broader Denver, CO, area. Schedule your initial consultation today.
Awards & Accolades