Thornton Estate Planning Lawyers
When people think of estate planning, the first thing that usually comes to mind is leaving their family valuable assets. "Who gets what" is their primary question. However, that's just one piece of the puzzle. Estate planning also involves getting many other aspects of your life in order.
Some common questions to consider include:
Who will care for children or physical dependents?
Who will provide for aging parents?
Who will take over your business?
Who will manage your estate?
How will life insurance and retirement accounts be allocated?
How will any investments be handled?
How will outstanding debts be resolved (credit balances, mortgage, car loans, etc.)?
How you answer these questions will vary drastically depending on your precise situation—your health, the health of your loved ones, your marital status, your family's financial situation, your business interests, investments, whether you have children, the age of your children, and so forth.
Not attending to these things could be costly for your family, cause them stress, and lead to familial disputes. Fortunately, Althaus Law can make all this easier for you. Our firm exclusively focuses on estate law, so you be sure that you're getting experienced and informed advice when you choose to work with our team.
To schedule a free consultation with our estate planning attorneys in Thornton, call (720) 513-2299.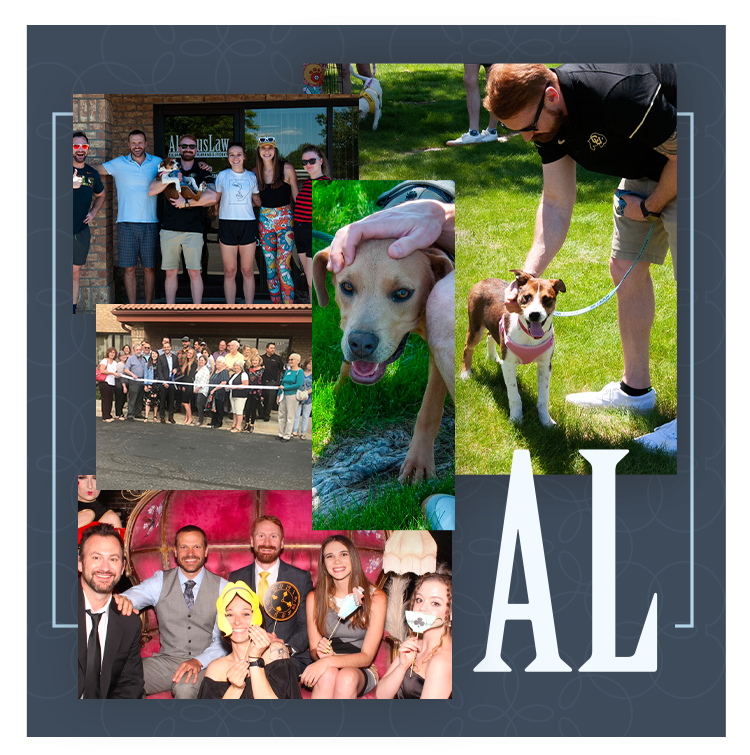 Estate Administration in Thornton
One of the most important decisions a person makes when estate planning is who will administer their estate after their death. In Colorado law, an estate administrator is referred to as a "personal representative." They're typically named in a will, but, in the absence of one, they can also be appointed by a court. People may also give other individuals control over specific assets through trusts. These individuals are called "trustees."
Fiduciary Responsibilities
If you've been named a personal representative or trustee, then you've been entrusted with caring for a person's estate or some aspect of it. Personal representatives are tasked with distributing assets and executing the objectives of a will, and trustees are granted ownership of property only to carry out the provisions of the trust. When fulfilling their roles, trustees and personal representatives are legally obligated to put the best interests of the decedent and beneficiaries ahead of their own. These kinds of legal responsibilities are known as fiduciary duties.
Depending on the estate plan, fiduciary duties may include:
Interpreting a will or trust
Executing an estate plan
Administering a trust
Facilitating guardianships
Filing relevant tax documents
Recording estate or trust transactions
Probate and Personal Representative Deeds
Personal representatives are also responsible for overseeing probate. Probate is the legal process that ensures the provisions of the will are correctly administered. To begin this process, the personal representative must present the death certificate and a valid will (if there is one) to the probate court. They must also acquire letters testamentary or letters of administration from the court, which formally grants them the power to act on behalf of the estate (such as open an estate bank account, value assets, liquidate assets, and so forth).
Colorado title companies also require personal representatives to work with an attorney to draft a personal representative deed, which empowers them to sell or transfer the residential property of an estate.
What Clients Are Saying About Althaus Law
"Working with Kayla at Althaus Law was an outstanding experience. Kayla took the time to explain all of the necessary documents for the estate planning process and medical directives, all the while ..."
Maureen G
"Kayla Seale is professional, knowledgeable, compassionate and friendly. It was an absolute pleasure working with her! No one likes to think about passing. There are so many critical and emotional ..."
Debra M.
"My wife and I went to Althaus Law for Estate Planning. Andrew St. Pierre did an outstanding job for us, patiently answering all our questions, and helping us in a thorough and professional fashion. We ..."
Michael R.
"I would highly recommend Althaus Law."
Ean
"Every detail was taken care of in a very professional and timely manner. I would highly recommend Althaus Law."
Sue
Understanding
The topic of estate planning can be difficult to discuss, especially since mortality is one of the main topics. At our compassionate law firm, we understand this and many of the other sensitive issues that arise when resolving estate planning concerns. You can rely on our experience to lead you through these complicated matters with an open and honest mind.
Compassion
We love getting to know our clients and their families. It brings a smile to our faces to know that we help preserve what you have worked so hard to earn while being able to pass it on to your future generations.
Community
Althaus Law prides itself on its dedication to the Colorado community. Not only do we volunteer more than 10 hours a month to local nonprofit organizations, but we also strive to be a
completely green firm
. Further, we donate a percentage of all profits to charities.
Focus
Estate planning and probate are all we do. We focus day in and day out on staying up to date on the latest estate planning and probate laws. At Althaus Law, we are constantly researching the newest techniques and strategies that can save our clients and their families money in the long run.
Thornton Estate Planning and Administration Legal Counsel
Althaus Law can help you with all aspects of estate planning, estate administration, and probate. Our Thornton estate planning attorneys create personalized estate plans using diverse legal strategies, including wills, trusts, guardianships, powers of attorney, and more. We also provide a range of legal services to personal representatives and trustees to help them properly administer an estate.
Our firm is well-recognized for our client-centered services and in-depth knowledge of the law. Recognized by Colorado's Best 2019, multiple Avvo client awards, and by Super Lawyers®, Althaus Law and Attorney Jeff Althaus are proud to be a resource local clients trust from their estate planning needs. We've even written the book on the subject - You Only Die Once: A Guide to Estate Planning for You and Your Loved Ones.
Contact us to discuss your estate planning options or fiduciary duties with our estate planning lawyers in Thornton.
Awards & Accolades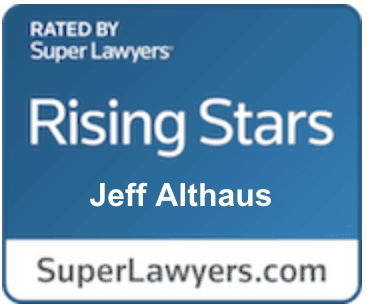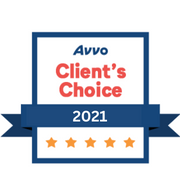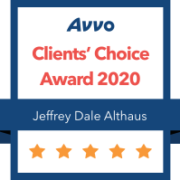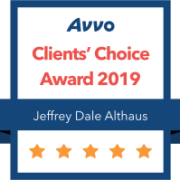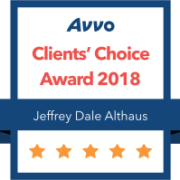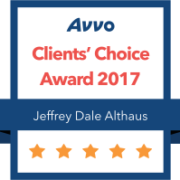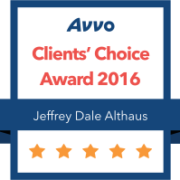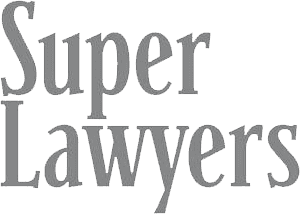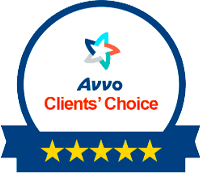 Get In Touch Today
Fill Out the Form Below to Get Started