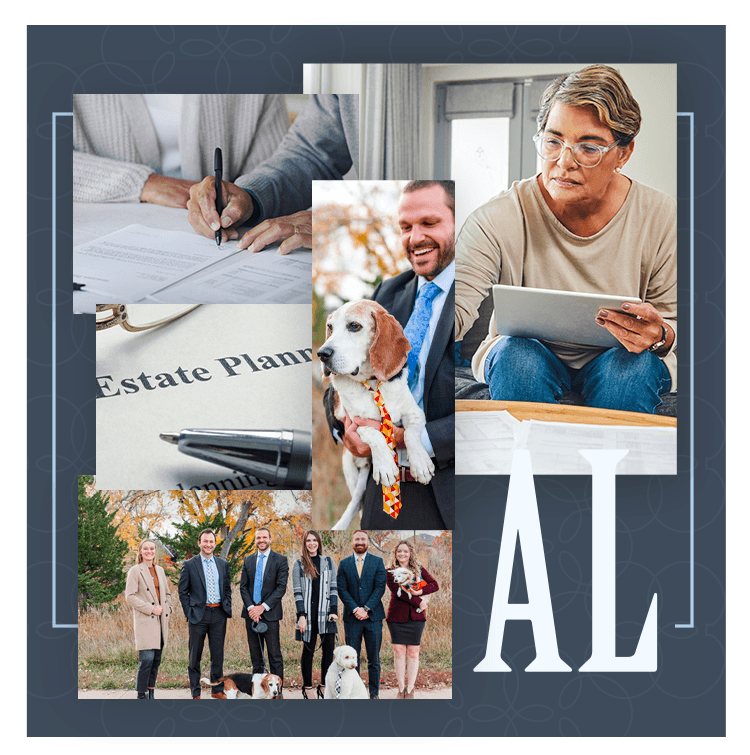 Probate Attorneys in Longmont & Thornton
Informed Legal Assistance Serving Clients Throughout Colorado
Losing someone close to you is hard enough without also having to deal with the legal mess that financial institutions and the courts will put you through. It is important to have someone in your corner to take the legal weight off your shoulders so you can focus on what matters in your life.
Our Longmont and Thornton probate attorneys have handled numerous cases throughout Colorado and can guide you through the entire process. If you have lost a loved one, the odds are that you will be dealing with the probate process in one way or another. We can help you through this process!
---
Call (720) 513-2299 to find out how we can help you through the Colorado probate process. You may also contact our law firm online for help from an experienced probate attorney.
---
The Initial Steps in Probate
There are many legal issues that need to be handled right away after someone passes away.
Our probate lawyers can help you with every single one of them, including:
Obtaining letters testamentary or letters of administration
Solidifying your authority as personal representative (formerly called an executor or executrix)
Publishing proper notices to creditors
Sending out your information of appointment to interested persons
Handling creditor claims
Valuing and distributing assets
Drafting personal representative deeds
Distributing and selling homes or other real estate
Each probate estate is different and can require different strategies in order to ensure that everything goes as quickly and as smoothly as possible. Our attorneys can guide you through the process and make sure you complete all the steps while staying out of trouble with the courts.
What Is a Probate Lawyer?
Probate lawyers help their clients fulfill their roles as administrators, personal representatives, or executors of estates. A probate attorney's job is to assist you as you go through the entire Colorado probate process with as little or as much help as you need.
Do You Need a Probate Lawyer?
If you are wondering if you could benefit from an experienced probate attorney in Colorado, ask yourself the following questions:
Have you previously handled the probate of an estate?

Is it possible for the estate to be distributed without probate?

Will the family members named in the will agree on how the estate will be distributed?

Is the amount of money in the estate sufficient to pay its debts?
If you answered no to some or all of these, you should contact an experienced Colorado probate attorney at Althaus Law immediately.
How Althaus Law Can Help You
If you are having issues outside of Colorado and need help with an ancillary probate, you can rely on our firm as well. Out-of-state probate is even more complicated, and many extra issues become involved. Wondering if you need an attorney at all? We can help you decide if one is needed.
Looking for more information? You can find our checklist of things to do in probate here.
---
If you have questions about the probate process in Colorado, our Longmont and Thornton probate attorneys can give you answers. Contact Althaus Law for compassionate and experienced guidance through your loss.
---
Schedule Your Consultation
Fill Out the Form Below to Get Started
Understanding
The topic of estate planning can be difficult to discuss, especially since mortality is one of the main topics. At our compassionate law firm, we understand this and many of the other sensitive issues that arise when resolving estate planning concerns. You can rely on our experience to lead you through these complicated matters with an open and honest mind.
Compassion
We love getting to know our clients and their families. It brings a smile to our faces to know that we help preserve what you have worked so hard to earn while being able to pass it on to your future generations.
Community
Althaus Law prides itself on its dedication to the Colorado community. Not only do we volunteer more than 10 hours a month to local nonprofit organizations, but we also strive to be a
completely green firm
. Further, we donate a percentage of all profits to charities.
Focus
Estate planning and probate are all we do. We focus day in and day out on staying up to date on the latest estate planning and probate laws. At Althaus Law, we are constantly researching the newest techniques and strategies that can save our clients and their families money in the long run.