Confused Where To Look For A Will?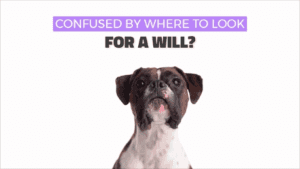 If you have been confused about the best way to get a will, you don't have to be anymore. We can give you peace of mind and make the process of getting a will in Colorado easy!
Click any of the options below to have your questions answered by a skilled attorney.
Ease Your Worries Today. Let Us Supply The Peace Of Mind.
Schedule a Free Consultation!
See how easy the process is for yourself. Simply click a day and time that work best for you and you are good to go. No charge and no obligations.
Quickly learn more about getting a will, or schedule an in-person consult by giving us a call. It's free!
Shoot Us an Email
If the phone isn't your thing, you can email any questions and request an appointment with the click of a button!
Want to Learn More?
If you want more information on wills, click here to explore things a little deeper.
How Does The Process Work? – 3 Easy Steps
1 – Schedule Your Consultation: You will have a meeting with one of our honest lawyers to discuss your options for how to best put a will or full estate plan in place that meets your goals and protects your loved ones.
2 – We Draft Your Plan: You can sit back and relax. Our attorneys will use the information gathered to create a plan using everything you discussed in your meeting together.
3 – Sign Your Documents: The final step is to make you official. We do this at a signing meeting. This meeting allows you to satisfy the requirements laid out by Colorado law to have a valid and enforceable will. That's it!
What Clients Are Saying About Althaus Law
"Working with Kayla at Althaus Law was an outstanding experience. Kayla took the time to explain all of the necessary documents for the estate planning process and medical directives, all the while ..."
Maureen G
"Kayla Seale is professional, knowledgeable, compassionate and friendly. It was an absolute pleasure working with her! No one likes to think about passing. There are so many critical and emotional ..."
Debra M.
"My wife and I went to Althaus Law for Estate Planning. Andrew St. Pierre did an outstanding job for us, patiently answering all our questions, and helping us in a thorough and professional fashion. We ..."
Michael R.
"I would highly recommend Althaus Law."
Ean
"Every detail was taken care of in a very professional and timely manner. I would highly recommend Althaus Law."
Sue
Schedule Your Consultation
Fill Out the Form Below to Get Started
Understanding
The topic of estate planning can be difficult to discuss, especially since mortality is one of the main topics. At our compassionate law firm, we understand this and many of the other sensitive issues that arise when resolving estate planning concerns. You can rely on our experience to lead you through these complicated matters with an open and honest mind.
Compassion
We love getting to know our clients and their families. It brings a smile to our faces to know that we help preserve what you have worked so hard to earn while being able to pass it on to your future generations.
Community
Althaus Law prides itself on its dedication to the Colorado community. Not only do we volunteer more than 10 hours a month to local nonprofit organizations, but we also strive to be a
completely green firm
. Further, we donate a percentage of all profits to charities.
Focus
Estate planning and probate are all we do. We focus day in and day out on staying up to date on the latest estate planning and probate laws. At Althaus Law, we are constantly researching the newest techniques and strategies that can save our clients and their families money in the long run.